Our kids are ready to encounter God in a deeper way.
New Children's Book Series from Jennie Allen
Shop Today
The First Five-Book Series from Jennie Allen
The Story of God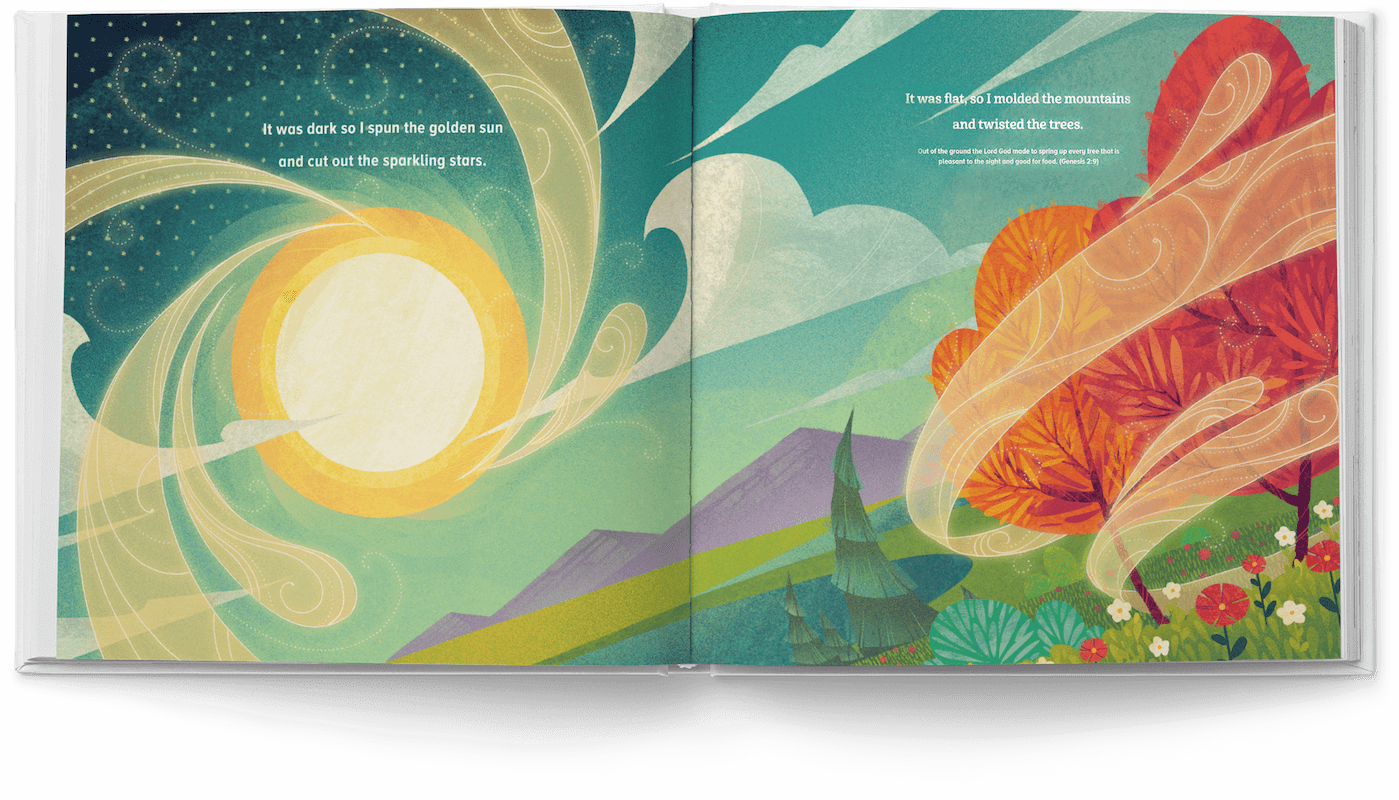 Keepsake Box

Book 1

Book 2

Book 3

Book 4

Book 5
A Note from Jennie
Fifteen years ago, I found myself smack in the middle of raising (and surviving) a house full of little ones. I wanted to know God for myself and teach my children about who He is. As I did, I found myself searching for the right resources to help. But even my seminary degree couldn't have prepared me for the deep questions I would get from my five-year old son! They wanted to know what kind of slingshot David used, how long Moses floated in a basket, and what other fruit was in the garden, but I struggled to get them to connect to the heart of God—His character and His power in their life.
That's when I began dreaming about Theolaby.
I wanted resources that caused my kids not to just know about God, but to experience His power and His love for them. My greatest prayer was that my kids would have a personal relationship with Jesus.
So in that effort, these pages were creatively written directly to your child and are theologically grounded in Scripture. Under the words in these books, we've provided the scriptures that inspired them, and we encourage you to read both to your child. My other hope and prayer for my kids is that, as a family, we can come together and talk openly about God and His Word. No topic or question off limits!
On the last page, we have given you a simple activity guide to inspire great memories and conversations with your kids, based on each story you will read to them.
My prayer is that Theolaby would be pivotal to our children's understanding of God's character and their relationship with the Creator. Their little minds grasp more than we think! Let's give them a huge, fun, and personal understanding of Jesus and His plans for them!
Will you join us?

In faith,